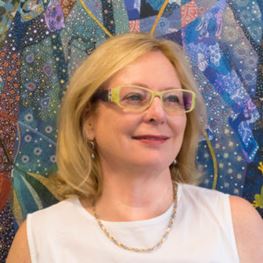 Specialities
Gastroenterology & Hepatology
Areas of Interest
Pelvic floor function/continenceInflammatory bowel disease
Coeliac disease
St Vincent's Private Hospital Toowoomba, QLD
Toowoomba Gastroenterology Clinic
Suite 105
Medici Medical Centre
15 Scott Street
Toowoomba QLD 4350
T: (07) 4639 4124
F: (07) 4639 4070
Biography
Dr Robyn Nagel is a gastroenterology specialist who has been caring for the Toowoomba community for almost 30 years.
Dr Robyn Nagel has a particular interest in inflammatory bowel disease, coeliac disease, pelvic floor dysfunction and incontinence.
Robyn graduated with a Bachelor of Medicine, Bachelor of Surgery from the University of Melbourne in 1977. After completing her specialist training in 1984, she went on to undertake 5 years of post-graduate study in gastroenterology and hepatology in the UK. She's further accredited by the Gastroenterology Society of Australia for upper and lower endoscopy and capsule endoscopy. She holds a PhD from the University of Queensland.
Robyn is a Senior Lecturer at the University of Queensland School of Rural Medicine. She has represented the Downs region on the Queensland College of Physicians Committee, The Queensland Australia Medical Association and the Gastroenterology Society of Australia's Education Committee.
Affiliations & Memberships