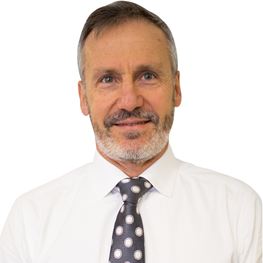 St Vincent's Private Hospital Toowoomba, QLD
Hearts 1st
Greenslopes Private Hospital
Newdegate Street
Greenslopes QLD 4120
T: (07) 3847 4422
F: (07) 3847 4433
Hearts 1st
Level 1, Entrance 3
St Vincent's Medical Centre
22–36 Scott Street
Toowoomba QLD 4350
T: 1800 990 717
F: (07) 4659 8782
Biography
Dr Roess Pascoe is a highly experienced diagnostic cardiologist who's committed to providing superior cardiac care that meets the unique needs of each person.
Dr Roess Pascoe has a particular interest in the ongoing advancements being made in echocardiography and integrating these into his clinical practice.
Raised in Queensland, Roess completed his tertiary education at the University of Queensland in 1982, graduating with a Bachelor of Medicine, Bachelor of Surgery. He the undertook his specialist cardiology training at the Prince Charles Hospital in Brisbane and subsequently became a consultant there. In 1992, Roess decided to continue his education, and moved to the USA to pursue a research fellowship in echocardiography at the prestigious Mayo Clinic.
Returning home to Queensland in 1995, Roess became the Director of Echocardiography at The Wesley and Greenslopes Private Hospitals in Brisbane before founding the Hearts1st cardiology practice in 1999.