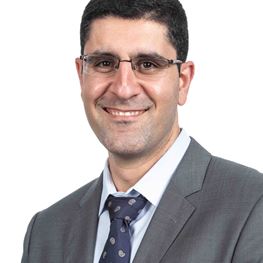 Dr Roger Haddad
MBBS(Hons1), MS, BSc(Med), FRACS
Languages: English
Specialities
Plastic & Reconstructive Surgery
Areas of Interest
Microsurgical reconstruction
Breast reconstruction
Head and neck reconstruction
Skin cancer surgery
St Vincent's Private Hospital Sydney, NSW
Suite 707
St Vincent's Clinic
438 Victoria Street
Darlinghurst NSW 2010
T: (02) 8382 6787
F: (02) 8382 6792
Biography
Dr Roger Haddad is a plastic and reconstructive surgeon offering compassionate care. He has special interests in microsurgery, breast reconstruction and skin cancer surgery.
Dr Haddad completed his medical training at the University of New South Wales, with first class honours. He further received the prestigious John Loewenthal Scholarship for his Master of Surgery degree at the University of Sydney. He trained for a year in general surgery, and then 5 years in plastic surgery under the auspices of the Royal Australasian College of Plastic Surgeons.
During this time he worked in most major reconstructive surgery units in Sydney. He received the Gordon Gordon-Taylor medal for the highest performance in Australia in the part one College of Surgeons examinations. He completed a subspecialty fellowship in Stuttgart, Germany in microsurgery and breast reconstruction.
Dr Haddad is a member of the multidisciplinary teams at the Kinghorn Cancer Centre.
Affiliations & Memberships