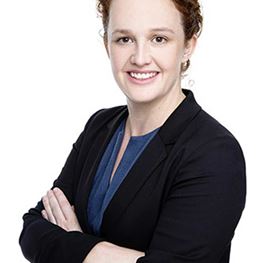 Areas of Interest
Retinal detachment & related genetic syndromes
Diabetic retinopathy
Macular pathology
Complex cataracts
St Vincent's Private Hospital Kew, VIC
Retina Specialists Victoria
Suite 405
100 Victoria Parade
East Melbourne VIC 3002
Retina Specialists Victoria
765 Riversdale Road
Camberwell VIC 3124
Retina Specialists Victoria
Suite 4, Level 2
1091 Stud Road
Rowville VIC 3178
Biography
Dr Rosie Dawkins a Melbourne-based vitreoretinal surgeon providing technically advanced care to people with eye conditions requiring specialised surgery.
Dr Dawkins has expertise in all areas of vitreoretinal surgery, including retinal detachments, macular holes, epiretinal membranes, complicated lens problems, and diabetic retinopathy.
Rosie undertook ophthalmology training in Melbourne at the Royal Victorian Eye & Ear Hospital (RVEEH) and then completed a Fellowship in medical and surgical retina in Cambridge UK where she developed an interest in the diagnosis, prevention and treatment of inherited retinal detachments, as well as training in all aspects of medical and surgical retina. On her return to Melbourne she completed a further fellowship in vitreoretinal surgery at RVEEH.
She has a strong interest in research through her appointment at the University of Melbourne and is actively engaged in global ophthalmology having previously lived in East Timor training local doctors and undertaking research for service development.
Affiliations & Memberships