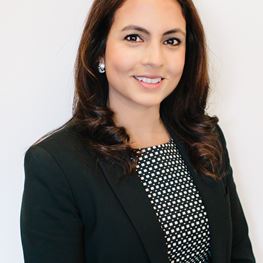 Dr Samriti Sood
BSc(Med), MBBS(Hons), MS, FRACS GradCertSurg (Breast Surgery)
Visit specialist website
Languages: English, Hindi, Punjabi
Specialities
Breast
Cancer
General Surgery
Areas of Interest
Breast cancer
Benign breast disease
Breast oncoplastic & reconstructive surgery
Mater Hospital, North Sydney, NSW
The Poche Centre
Rocklands Road
Crows Nest NSW 2065
T: (02) 9911 7250
F: (02) 9954 9938
Biography
Dr Samriti Sood is a specialist breast oncoplastic surgeon who offers expertise in the management of women with all breast-related conditions.
Dr Sood specialises in oncology and oncoplastic surgery. She also offers women reconstructive surgery as they make important choices regarding their overall body image and subsequent quality of life during and after cancer treatment.
In addition to breast surgery, Sanriti offers treatment for a variety of general surgical conditions including gallbladder disease, abdominal and inguinoscrotal herniae, skin and subcutaneous lesions, and acute general surgery.
Samriti graduated with honours in medicine from The University of New South Wales. She is a Fellow of the Royal Australasian College of Surgeons, a member of General Surgeons Australia and the BreastSurgANZ Society.
Affiliations & Memberships