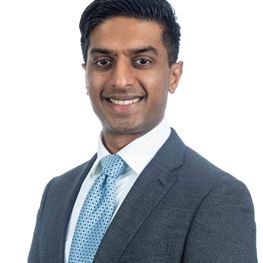 Specialities
Gastroenterology & Hepatology
Cancer
Areas of Interest
Oesophageal disorders
Bowel cancer screening
Functional gut disorders
Diagnostic and therapeutic endoscopy
St Vincent's Private Hospital Sydney, NSW
Suite 403
St Vincent's Clinic
438 Victoria Street
Darlinghurst NSW 2010
T: (02) 9939 2553
F: (02) 8212 8021
Biography
Dr Santosh Sanagapalli is a consultant gastroenterologist and accredited diagnostic and therapeutic endoscopist. He specialises in the management of oesophageal disorders and in high quality endoscopy and colonoscopy.
Santosh completed his medical degree at the University of NSW and clinical training in gastroenterology at Concord and St Vincent's Hospitals. Subsequently, he undertook further subspecialty training in oesophageal disorders during a clinical research fellowship at the prestigious University College London Hospital in the UK.
In addition to clinical practice, Santosh has an academic interest and is passionate about improving patient outcomes through clinical research. He is a lecturer at the University of NSW where he is involved in teaching and assessment of medical students and junior doctors, and further, has been invited to lecture at national and international gastroenterology conferences.
Affiliations & Memberships