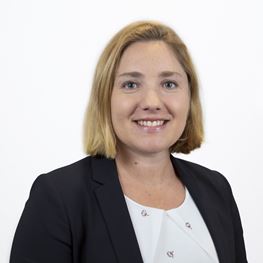 Areas of Interest
Structural heart disease assessment
Cardiac imaging
Heart disease in women
Sports cardiology
Mater Hospital, North Sydney, NSW
Cardiology at the Mater
Mater Clinic,
Suite 1.11, 3-9 Gillies St
North Sydney 2060
T: (02) 8904 9301
F: (02) 8904 9295
Biography
Dr Sara Hungerford is an experienced cardiologist, dedicated to better understanding heart disease. Previously an athelete, she has a particualar interest in sports cardiology and heart conditions in women.
Dr Sara Hungerford is a consultant physician and cardiologist who specialises in structural heart disease of the aortic and mitral valve. She is highly skilled in advanced cardiac imaging including transthoracic echocardiography, stress echocardiography and transoeseophageal echocardiography. Sara focusses on using techniques that can identify subtle changes in blood flow.
Graduating in medicine from the University of NSW in 2009, Sara is currently completing her PhD at the University of New South Wales with the support of a Royal Australian College of Physicians Scholarship as well as an Australian Government Research Training program grant. She completed her cardiology training at St Vincent's Hospital, Sydney and is a fellow of the Royal Australian College of Physicians as well as a registered medical practitioner with the General Medical Council, United Kingdom.
Committed to learning and teaching, Sara maintains an academic appointment at the University of New South Wales as a conjoint associate lecturer. Her ongoing doctoral research seeks to better understand and predict the hemodynamic responses to transcatheter mitral and aortic valve implantation using non-invasive techniques such as two-dimensional speckle tracking echocardiography, arterial tonometry and cardiac magnetic resonance imaging. She has received numerous research grants and her work has been presented at various national conferences, including the Cardiac Society of Australia and New Zealand Annual Scientific Conference and Structural Heart Disease Australia.