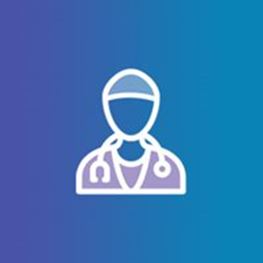 Dr Sarah Jane Gutman
MBBS, BMedSci, FRACP
Languages: English
St Vincent's Private Hospital Fitzroy, VIC
The Alfred Heart Centre
Philip Block, Level 3
55 Commercial Rd
Melbourne VIC 3004
T: (03) 9076 6525
F: (03) 9076 2461
Biography
Dr Sarah Jane Gutman is a cardiologist and PhD candidate who specialises in non-invasive cardiac imaging.
After completing her basic physician training at St. Vincent's Hospital, Dr Gutman underwent advanced cardiology training at MonashHeart followed by a non-invasive imaging fellowship at The Alfred Hospital.
Sarah's research interests include the use of cardiac MRI in risk stratification of heart failure patients. She is passionate about cardiac health in disadvantaged populations, specifically indigenous Australians.
Her speciality within cardiology is non-invasive imaging, and she works with ultrasound and magnetic resonance imaging (MRI) technologies. These are tools which can be used to help diagnose a wide range of cardiac conditions.
In 2019, Sarah was named a finalist in the Ralph Reader prize for a clinical paper which was published in the European Heart Journal. The research made a case for using cardiac MRI in the selection of patients for defibrillator implantation.