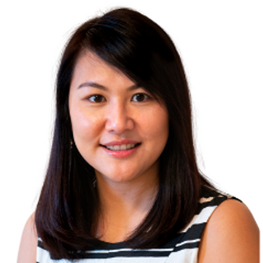 Dr Sarah Mon
MBBS, FRACP, MRCP
Languages: English
Areas of Interest
Acute Kidney Injury
Chronic kidney disease management
Hypertension
Dialysis and transplant management
Chronic disease management
St Vincent's Private Hospital Northside, QLD
Health Hub Morayfield
B. Braun Renal Care Centre
Suite 1, Level 2
19-31 Dickson Road
Morayfield QLD 4506
T: (07) 3040 2500
F: (07) 3445 4775
Biography
Dr Sarah (Saw Yu) Mon is a General Physician consulting at St Vincent's Private Hospital Northside.
Dr Mon completed her Bachelor of Medicine and Bachelor of Surgery in Myanmar, before moving to Queensland in 2012 to start physician training at The Prince Charles Hospital. She underwent specialist nephrology training at Royal Brisbane and Women's Hospital and The Princess Alexandra Hospital, thereafter, completing her specialist general medicine training at Sunshine Coast University Hospital.
She is a Fellow of the Royal Australasian College of Physicians – FRACP (Nephrology and General Medicine), and a Member of the Royal college of Physicians, United Kingdom – MRCP (U.K.).
Dr Mon works as a Staff Specialist Nephrologist at the Royal Brisbane and Women's Hospital, Metro North Kidney Health Service. She is also a Senior Lecturer with the School of Medicine at The University of Queensland and plays an active role in junior medical doctor supervision, and RACP physicians college examination.
She has experience in managing all aspects of adult nephrology conditions including Acute Kidney Injury, Chronic Kidney Disease management, Hypertension, Dialysis and Transplant management, as well as acute medical conditions and chronic disease management.