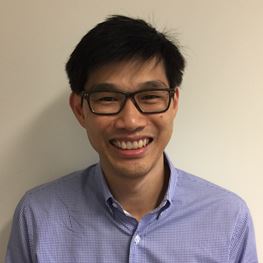 A/Prof Sean Seeho
MBBS, FRANZCOG PhD
Languages: Cantonese, English
Areas of Interest
Pre-eclampsia and hypertension
Gestational diabetes
Miscarriage and previous stillbirth
Mater Hospital, North Sydney, NSW
North Shore Private Hospital
Suite 8, Level 3
Westbourne St
St Leonards NSW 2065
T: (02) 8060 7979
F: (02) 9475 1068
Biography
Dr Sean Seeho is a specialist obstetrician with over 15 years experience. He has considerable expertise in complicated pregnancies with a particular interest in preeclampsia as well as many other pregnancy-related medical conditions.
Dr Sean Seeho is a highly experienced obstetrician with expertise in high-risk and complicated pregnancies. Sean graduated in medicine from the University of Sydney and is a fellow of the Royal Australian and New Zealand College of Obstetricians and Gynaecologists. He has completed a PhD and is actively involved in medical research.
He runs a small practice where women can spend as much time as needed during consultations without feeling rushed. Sean holds several posts including as specialist consultant at Royal North Shore Hospital and as a senior lecturer at the University of Sydney. Here, Sean also heads up the discipline of obstetrics, gynaecology and neonatology where he supervises medical and higher degree students. Sean has delivered the babies of many midwives, nurses, medical staff, and GPs and their partners which is a true testament to his skill and practice.