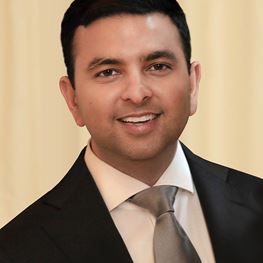 Specialities
Cancer
Colorectal
General Surgery
Areas of Interest
Colonoscopy
Advanced laparoscopic surgery
Pelvic floor disorders
Inflammatory bowel disease
Robotic Surgery
Mater Hospital, North Sydney, NSW
Northern Sydney Colorectal Clinic
AMA House
69 Christie Street
St Leonards NSW 2065
T: (02) 9436 4550
F: (02) 9436 4552
Biography
Dr Shahrir Kabir is a surgeon with specialist expertise in managing common and related conditions with minimal impact. He is passionate about delivering individualised care in order to achieve the best outcomes.
Dr Shahrir Kabir is a highly trained surgeon with a particular interest in advanced laparoscopic, robotic and endoscopic management of colorectal cancer, pelvic floor disorders and inflammatory bowel disease. He has trained extensively in the surgical management of colorectal endometriosis across all grades of the disease.
Shahrir graduated from UNSW and undertook specialist training in general surgery through Royal North Shore and St Vincent's Hospitals in Sydney. He subsequently became a fellow of the Royal Australasian College of Surgeons in general surgery, later obtaining a Master of Surgery from Sydney University.
Shahrir undertook post-training sub-specialisation in colorectal surgery through the highly competitive and acclaimed Colorectal Surgical Society of Australia and New Zealand training program at Westmead Hospital and Royal Brisbane Hospital. He is a full member of the colorectal surgical society of Australia and New Zealand and of the colon and rectal surgery section of the Royal Australasian College of Surgeons.
Committed to teaching, Shahrir is a regular faculty member at the Sydney Clinical Skills and Simulation Centre and a reviewer for the Cancer Council's 'Understanding Bowel Cancer' guide. He is a strong advocate for clinical research and has published in numerous peer-reviewed journals, as well as presenting locally and internationally.