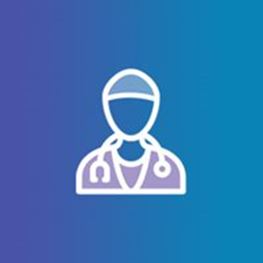 Dr Shirley Wong
MBBS, FRACP
Languages: English
Areas of Interest
Gynaecological cancer
Bladder cancer
Kidney cancer
Breast cancer
St Vincent's Private Hospital Werribee, VIC
St Vincent's Hospital, Werribee
Level 1, 242 Hoppers Lane
Werribee VIC 3030
T: (03) 9085 4381
F: (03) 9805 4397
23 Doncaster E Road
Mitcham VIC 3132
T: (03) 9085 4381
F: (03) 9805 4397
Level 1, Suite 7
30 Eleanor Street
Footscray VIC 3011
T: (03) 9085 4381
F: (03) 9805 4397
Biography
Dr Shirley Wong is an oncologist specialising in uro-oncology, breast and gynaecological cancers. She works in a collaborative manner with other healthcare professionals to meet the requirements of the patient to achieve the best results.
Shirley is actively involved in clinical research and is the principal investigator in a number of international clinical oncology trials.
She has also been published widely in peer-reviewed medical journals.
Affiliations & Memberships