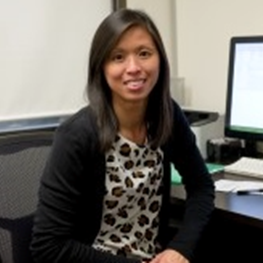 Areas of Interest
Haematological malignancies
Bone marrow failure syndromes
Clotting disorders
Bleeding disorders
Obstetric haematology
Iron metabolism
St Vincent's Private Hospital Werribee, VIC
St Vincent's Private Hospital Fitzroy, VIC
Dr Shuh Ying Tan also takes Public Hospital appointments at St Vincent's Public Hospital Melbourne.
St Vincent's Private Hospital
Consulting Suites
240 Hoppers Lane
Werribee VIC 3030
T: (03) 9218 8460
F: (03) 9218 8465
Biography
Dr Shuh Ying Tan is a haematologist experienced in the diagnosis and management of a wide range of haematological conditions; including clotting, bleeding and obstetric haematological disorders, issues with iron metabolism, myelodysplastic syndromes, myeloproliferative neoplasms, leukemia, lymphoma, and multiple myeloma.
Dr Tan graduated with a medical degree from the University of Melbourne, and went on to complete her specialist training at the Alfred Hospital, Monash Medical Centre, and St Vincent's Hospital in Melbourne.
Shuh has a keen interest in research in the field of malignant haematology. In 2014, she was awarded the Leukaemia Foundation's Clinical PhD Scholarship to undertake research on novel targeted therapy in myelodysplastic syndromes. She has presented her research at national and international expert meetings, and ultimately hopes to apply her research in a clinical setting to improve treatment outcomes for all her patients.