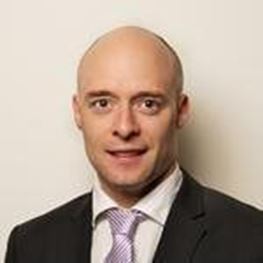 Dr Simon Eggleton
BSc (Med) MBBS (Hon) FRACP FCSANZ FSCCT
Languages: English
Areas of Interest
Cardiac risk management
Cardiac imaging (echocardiography and CT coronary angiography)
Mater Hospital, North Sydney, NSW
Level 1
115 Sailors Bay Road
Northbridge NSW 2063
T: 02 9958 0668
F: 02 9967 0346
Level 3
66 High Street
Randwick NSW 2031
Biography
Dr Simon Eggleton is a highly trained cardiologist who specialises in heart conditions. He is particularly interested in preventative cardiology and sports caradiology.
Dr Simon Eggleton is an experienced cardiologist who assesses and treats all types of heart conditions using the latest technology to improve accessibility and outcomes during surgery. His field of special interest includes cardiac imaging with an emphasis in valvular heart disease, preventative cardiology and perioperative medicine.
He graduated from the UNSW with Honours in 1999 and completed his cardiology training in 2006. Simon then undertook a cardiac imaging fellowship at the Prince of Wales Hospital with a specific emphasis on transoesophageal echocardiography and Cardiac CT at Cardiac Imaging Associates. This non-invasive procedure uses a mixture of x-ray technology, computer systems and a contrast medium to produce 3D images of the heart, blood and vessels.
He is a fellow of the Royal Australian College of Physicians and the Cardiac Society of Australia and New Zealand. He also holds accreditation with the Society of Cardiac CT and the Conjoint Committee for reporting Cardiac CT in Australia. He is a consultant cardiologist at Randwick Cardiology, and a VMO at the Mater Hospital and Prince of Wales Private Hospital.