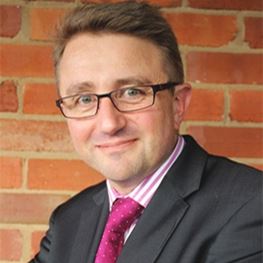 Specialities
General Surgery
Colorectal
Areas of Interest
invasive surgery
Bowel cancer
St Vincent's Private Hospital Griffith, NSW
134 Kookora Street
Griffith NSW 2680
T: (02) 6925 6004
F: (02) 6925 6008
11 Gormly Avenue
Wagga Wagga NSW 2650
T: (02) 6925 6004
F: (02) 6925 6008
Bowral Dermatology
38 Merrigang Street
Bowral NSW 2576
T: (02) 6925 6004
F: (02) 6925 6008
St Vincent's Private Community Hospital Consulting Suites
41-45 Animoo Avenue
Griffith NSW 2680
T: (02) 6925 6004
F: (02) 6925 6008
Biography
Dr Stephen Jancewicz is a general and colorectal surgeon, with expertise in invasive surgery.
Dr Stephen Jancewicz is a Riverina-based general and colorectal surgeon who embraces a multidisciplinary collaborative approach to patient care, ensuring that the people of regional New South Wales receive appropriate best-practice and evidence-based treatment solutions.
Stephen graduated from the University of New South Wales in 1993 with a Bachelor of Medicine, Bachelor of Surgery with honours. He completed his specialist general surgery training in Wagga Wagga, and then travelled to the UK to undertake a further year-long fellowship in colorectal surgery.
Upon his return to Australia in 2003, Stephen settled permanently in the Riverina region, and practices privately at locations across southern regional New South Wales.
Stephen is passionate about teaching the next generation of rural surgeons, holds a number of teaching and supervisory positions and, in 2015, was acknowledged by General Surgeons Australia for excellence in surgical teaching.