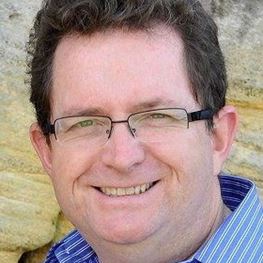 Specialities
Maternity (Obstetrics)
Gynaecology
Areas of Interest
General obstetrics
General gynaecology
Minimally invasive gynaecology
Endometriosis
Hysterectomy
Mater Hospital, North Sydney, NSW
North Shore Obstetrics & Gynaecology
Mater Clinic
Suite 1.06
3-9 Gillies St
North Sydney NSW 2060
T: (02) 9955 5888
F: (02) 8088 4387
Northern Beaches Obstetrics & Gynaecology
Suite 4320/Level 3
834 Pittwater Road
Dee Why NSW 2099
Biography
The focus of Dr Stephen Lyons' practice is divided fairly evenly between obstetrics and gynaecology.
Dr Lyons is passionate about education and involved with medical student, junior medical officer and specialist-in-training teaching. He is a senior lecturer at the Universities of Sydney and NSW and an examiner for the Royal Australian and New Zealand College of Obstetricians and Gynaecologists (RANZCOG) membership. Dr Lyons is also heavily involved in medical research and has published extensively in international literature. He is on the editorial board for the Journal of Minimally Invasive Gynaecology.
Dr Lyons is a councillor on the board of RANZCOG and chair of education on the RANZCOG NSW Regional Committee. He is also a director on the board of the Australasian Gynaecological Endoscopy & Surgery Society.
Dr Lyons is the Obstetrics & Gynaecology representative on the Mater Hospital Patient Care Review Committee.