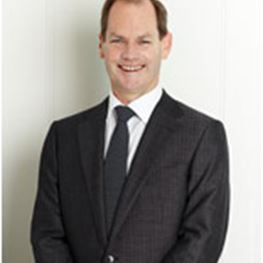 Areas of Interest
High risk obstetrics
Vaginal twin birth
Water birth
External cephalic version at term
Natural birth
Mater Hospital, North Sydney, NSW
Suite 902, Level 9
135 Macquarie St
Sydney NSW 2000
T: (02) 9251 8550
F: (02) 9251 8525
Biography
Dr Stephen Morris provides compassionate and professional obstetric care for women during pregnancy and childbirth, working with women and their partners to facilitate a successful and enjoyable birth process.
Dr Morris' aim is to create a non-judgmental environment where different options and choices surrounding the birth of your child can be discussed.
He incorporates his extensive experience and knowledge of pregnancy and childbirth, together with his interest and understanding of high-risk obstetrics to create a supportive and involved experience for every couple.
Stephen uses advanced ultrasound technology, including 4D, to monitor the progress of your baby and enable you to see and hear them throughout your pregnancy. He employs a team of very experienced midwives, including a lactation consultant. All patients, as part of their care, receive regular antenatal consultations with a midwife, access to midwifery advice and support outside appointments when required, and antenatal breastfeeding education.
Dr Morris is an examiner for the Royal Australian and New Zealand College of Obstetricians and Gynaecologists. He is both mentor and teacher to trainee obstetricians and stays abreast of the latest research in the field.