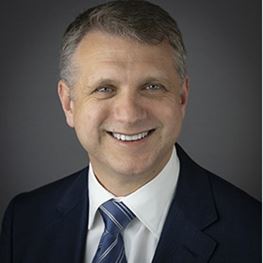 Areas of Interest
Aortic surgery
Carotid disease
Peripheral arterial disease
Varicose veins
Hyperhydrosis
Mater Hospital, North Sydney, NSW
Vascular Associates Camperdown
Suite 9, 54-60 Briggs Street
Camperdown NSW 2050
T: 02 9550 4733
F: 02 9550 4421
Level 3, Suite 305
272 Pacific Highway
Crows Nest NSW 2065
Biography
Dr Steven Dubenec is a highly trained vascular surgeon who specialises in sugeries that are minimally invasive.
Dr Steven Dubenec is an endovascular and vascular surgeon with a particular interest in improving surgical outcomes through minimally invasive vascular interventions. Procedures of specific interest include angioplasty, carotid stenting, aneurysms and variscoes veins. He is dedicated to improving the level of understanding, diagnosis and treatment of peripheral arterial disease and is involved in international clinical trials for peripheral arterial disease.
Graduating from UNSW with a Bachelor of Medicine, Bachelor of Surgery and Bachelor of Medical Science (MBBS Bsc(Med)), his extensive surgical training commenced at The Prince of Wales Hospital where after several years of working in a vascular surgery unit he discovered a passionate interest in this field.
After several years of training as a vascular surgery registrar at hospitals including the Royal Prince Alfred Hospital, Liverpool Hospital and Concord Hospital, Steven was awarded his FRACS in vascular surgery by the Royal Australasian College of Surgeons. Post-fellowship training concentrated on minimally invasive endovascular interventions such as infra-inguinal arterial stenting, recanalization of occluded vessels and more complicated fenestrated and branched aortic stent grafting for the treatment of arterial aneurysms.
Steven has been widely published and he is regularly presenting research and clinical findings both at home and overseas. Heading up the vascular surgery unit at Royal Prince Alfred Hospital since 2011, Steven is also a lecturer for the University of Sydney Masters of Surgery Degree and has been the principle investigator for Royal Prince Alfred's involvement in international trials such as the CASPAR trial, COBEST Trial and ENGAGE registries.
Currently, Steven is the national principal investigator for Australia and New Zealand for the GREAT registry. He is committed to the evolution and advancement of vascular surgery and participates in committees such as the Conjoint Committee of Peripheral Endovascular Therapy, as well as ongoing research and teaching.