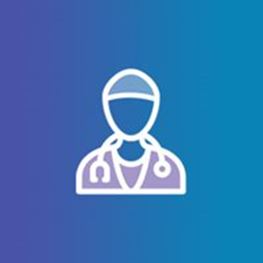 Dr Steven Moran
MBBS, FRACP, FRCPA
Languages: English
Areas of Interest
Haematologic malignancy
General haematology
Venous thrombosis and thromboembolism
Mater Hospital, North Sydney, NSW
Suite 7, Level 3
The Poche Centre
40 Rocklands Rd
North Sydney NSW 2060
T: (02) 9957 7744
F: (02) 9954 0808
Douglass Hanly Moir Pathology
14 Giffnock Ave
Macquarie Park NSW 2113
Biography
Dr Steven Moran manages patients with a broad spectrum of malignant and non-malignant haematologic disorders, and has a particular interest in the management of lymphoma and chronic leukaemias.
A graduate of UNSW, Dr Moran completed his basic physician training at St George Hospital in Sydney, and advanced training in clinical and laboratory haematology at St George, Royal Prince Alfred and Concord hospitals. He was awarded Fellowships of the Royal Australasian College of Physicians in 2001, and Royal College of Pathologists of Australasia in 2002.
Since 2003, Dr Moran has been in private practice in North Sydney, and a consulting physician at The Mater Hospital North Sydney. He is a pathologist at Douglass Hanly Moir Pathology, having commenced in 2003. This laboratory appointment has facilitated his work interests, and allowed him to be directly involved in the laboratory investigation of his patients' haematologic issues.
Dr Moran is a Adjunct Senior Lecturer with the School of Medicine, University of Notre Dame, and has memberships of the Haematology Society of Australia and New Zealand, and the Australasian Leukaemia and Lymphoma Group.