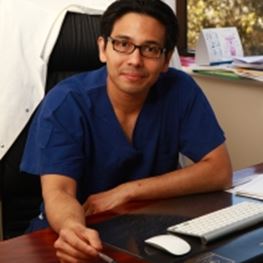 Specialities
Maternity (Obstetrics)
Gynaecology
Areas of Interest
High- and low-risk obstetrics
Complex endoscopic surgery
Fertility surgery
Prolapse and incontinence
Mater Hospital, North Sydney, NSW
St Vincent's Private Hospital Sydney, NSW
Suite 904
St Vincent's Clinic
438 Victoria Street
Darlinghurst NSW 2010
T: 1300 738 680
F: (02) 9519 0332
RPAH Medical Centre
Suite 312A, 100 Carillon Ave
Newtown NSW 2042
Biography
Dr Surya Krishnan's extensive experience extends to caring for women with multiple pregnancies, advanced maternal age, underlying medical conditions, post IVF pregnancies, and complex obstetric surgery.
Dr Surya Krishnan understands that pregnancy is an exciting time for most, heralding change in a family's life. He's committed to providing the best possible medical advice, treatment and support to assist with your journey, while emphasising your involvement in the process.
Surya has a particular passion for both low and high risk obstetrics. In addition to obstetric care, he regularly performs complex reproductive surgery for infertility, endometriosis, fibroids and chronic pelvic pain, as well as advanced laparoscopic techniques for prolapse, incontinence and hysterectomies.
Surya graduated medicine from the University of New South Wales and completed his specialist obstetrics and gynaecology training to become a Fellow of the Royal Australian and New Zealand College of Obstetricians and Gynaecologists. He subsequently pursued further training, completing a fellowship in advanced gynae-endoscopic surgery in USA, France and Sydney, and training at an advanced endoscopic oncological cancer centre in India. He has since completed a Masters at the University of Sydney in gynae-endoscopic surgery.