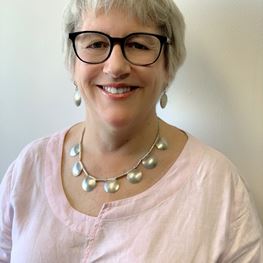 Dr Susan Jacobs
MBBS, BSC(Med), BAFRCOG, FRANZCOG
Languages: English, Italian
Areas of Interest
Aboriginal womens health
Psychosocial aspects of obstetrics and gynaecology
Substance use in pregnancy
Mater Hospital, North Sydney, NSW
RPA Medical Centre
409/100 Carillon Ave
Newtown NSW 2042
T: (02) 9516 1616
F: (02) 9519 8662
Biography
Dr Susan Jacobs is a highly experienced obstetrician and gynaecologist in a wide range of women's health interests. She has a particular interest in the impact of pregancy and childbirth upon the whole self, and has a longstanding interest in improving Aboriginal women's health.
Dr Susan Jacobs has over 23 years' experience as a specialist obstetrician and gynaecologist. She has a high awareness of how psychological factors such as social wellbeing, lifestyle and good communication can affect obstetric and gynaecological outcomes for women at all levels of risk.
Susan participates in a wide circuit of medical meetings to keep up to date and is involved with teaching and mentoring medical students, registrars and junior medical officers at RPA Women and Babies and University of Sydney Medical School.
Susan has run a weekly gynaecology clinic in Redfern for 23 years to facilitate access to culturally appropriate specialist care for Aboriginal and Torres Strait Islander women. She regularly treats women with multiple pregnancies as well as those with pyschosocial issues.