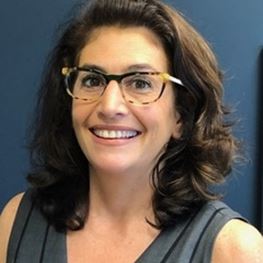 Dr Susan Valmadre
MBBS
Languages: English
Specialities
Cancer
Gynaecology
Maternity (Obstetrics)
Areas of Interest
Gynaecological oncology
Minimally invasive surgery
Obstetrics
Mater Hospital, North Sydney, NSW
Mater Clinic
Suite 102
3-9 Gillies St
North Sydney NSW 2060
T: (02) 9922 2330
F: (02) 9922 2334
Biography
Dr Sue Valmadre is a gynaecological oncologist and obstetrician having completed her subspecialty training in 2006.
Dr Valmadre has worked in gynaecological oncological units in Sydney, South Australia, Chiang Mai, Thailand and the Ohio State University Arthur G James Cancer Centre. Sue has a keen interest in minimally-invasive surgical techniques in GynaeOncology.
Sue sits on the CHASM and ANZASM boards. These committees are working towards documenting surgical deaths both in NSW and in Australia and developing strategies to reduce them. Sue is currently finishing her term as head of the gynaecology department at the Mater.
Affiliations & Memberships