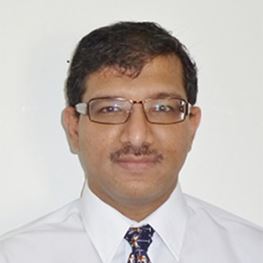 Areas of Interest
Trauma
Total joint replacement
Hip surgery
Knee surgery
Elbow surgery
Knee arthroscopy
ACL reconstruction
Hand surgery
Foot and ankle surgery
Shoulder surgery
St Vincent's Private Hospital Northside, QLD
Caboolture Private Hospital
Suite 3
87 McKean Street
Caboolture QLD 4510
T: (07) 5495 9440
F: (07) 3613 7388
Telegraph Road Clinic
Bracken Ridge Shopping Plaza
250 Telegraph Road
Bracken Ridge QLD 4017
T: (07) 3261 7000
F: (07) 3261 7466
Warner Lakes Medical Precinct Unit 1/ 1185B Old North Road
Warner QLD 4500
T: (07) 3448 0163
F: (07) 3613 7388
Biography
Dr Suyog Kulkarni is an orthopaedic surgeon with an interest in computer-navigated arthroplasty of the upper and lower limbs, knee arthroscopy, joint replacement, trauma and sports medicine.
After completing his medical degree and specialist orthopaedic training in India in 2001, Suyog worked in Fiji for 2 years as an orthopaedic surgeon and was responsible for teaching both undergraduates and post-graduates at the Fiji School of Medicine. Seeking further training, he moved to Australia and undertook a fellowship in hip and knee arthroscopy at St Vincent's Hospital in Sydney, where he gained extensive experience in performing computer-navigated knee replacements.
Since earning his Fellowship of the Royal Australasian College of Surgeons in 2014, Suyog has been consulting as an orthopaedic surgeon in hospitals across Brisbane. He is also actively involved in teaching medical students and is a Senior Lecturer at the University of Queensland.
Affiliations & Memberships