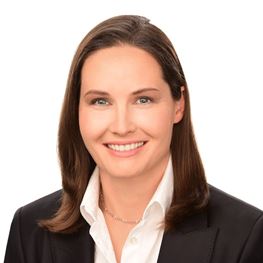 Specialities
Cancer (Oncology)
Breast
Endocrine Surgery
Areas of Interest
Breast cancer
Thyroid disease
Parathyroid disease
St Vincent's Private Hospital Sydney, NSW
Specialist Medical Randwick
Suite 20, Level 7
Prince of Wales Private Hospital
Barker Street
Randwick NSW 2031
T: (02) 9650 4988
F: (02) 9650 4918
Suite 11
41–43 Goulburn Street
Liverpool NSW 2170
T: (02) 9822 5033
F: (02) 9601 6459
Biography
Dr Tamara Preda is a specialist breast and endocrine surgeon dedicated to providing high-quality and compassionate patient-centred care.
Dr Preda is a breast and endocrine surgeon with extensive knowledge and experience managing benign and malignant conditions of the breast, as well as thyroid and parathyroid disease.
Upon completion of her undergraduate degree in 2004, Tamara began her traineeship across multiple Sydney hospital networks, earning a Fellowship of the Royal Australasian College of Surgeons. She has gained a wealth of training and experience across some of Australia's most well established and busiest breast cancer and general surgery units.
Tamara has admitting rights at St Vincent's Private Hospital Sydney.
Affiliations & Memberships