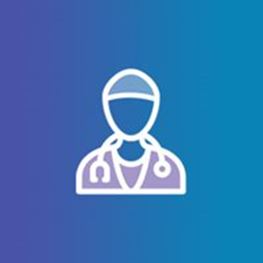 Specialities
Gastroenterology & Hepatology
Areas of Interest
Viral hepatitis Hepatocellular carcinoma Inflammatory bowel disease General gastroenterology
St Vincent's Private Hospital Fitzroy, VIC
St Vincent's Hospital
41 Victoria Parade
Fitzroy VIC 3065
34-36 Mephan St
Maribyrnong VIC 3032
St Albans Endoscopy
330 Station Rd.
St Albans VIC 3021
16 Eleanor St
Footscray VIC 3011
Biography
Dr Thai Hong is a gastroenterologist who practises in the western suburbs of Melbourne, providing thoughtful and complete care for patients with gastroenterology needs.
Dr Hong graduated in medicine with honours from the University of Melbourne in 2004 and specialised in gastroenterology and hepatology in 2012. He is currently completing his PhD in hepatocellular carcinoma at St Vincent's Hospital, where he is also part of the clinical trials team, providing patients with access to the latest research therapies in viral hepatitis B and C.
Thai was awarded the Young Investigator Award for 2014 by the Gastroenterological Society of Australia for his research into liver cancer and its impact on the community. This work is also published in Hepatology, the top-ranked international medical journal in liver disease.
He is a consultant gastroenterologist with public appointments at St Vincent's Hospital and has private practices for consultation and endoscopy in Maribyrnong, Footscray, and St Albans.
Dr Hong practises the philosophy and values of genuine physician care, to enable wholistic shared care of patients in a manner fitting to their needs and means.