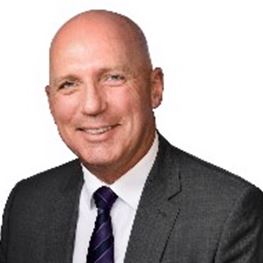 Areas of Interest
Knee and ankle arthroscopic reconstruction
Knee replacement
Mater Hospital, North Sydney, NSW
Stadium Orthopaedics
Sheridan Bldg, Sydney Football Stadium
Moore Park Rd
Moore Park NSW 2021
T: 1300 107 840
F: (02) 8323 6555
Physical Therapy
60 Rosemont Street
Wollongong NSW 2500
Biography
Dr Tim Musgrove specialises in arthroscopic and reconstructive surgical procedures of the knee and ankle, and knee joint replacement/arthroplasty.
Dr Musgrove began his medical studies at Sydney University in 1985. He graduated from medical school with a MBBS (Honours) in 1990. He completed his orthopaedic training in 1997 before undertaking a fellowship in knee surgery followed by a fellowship in foot and ankle surgery.
Tim is Chairman of the NSW branch of the Australian Orthopaedic Association and the orthopaedic representative for the NSW Royal Australasian College of Surgeons. Since 1998 Dr Musgrove has practiced at North Sydney Orthopaedic and Sports Medicine Centre.
He has published articles in the American Journal of Sports Medicine and has acted as convenor and presented at Australia Orthopaedic Association continuing education meetings. While his focus academically and professionally has been sports orthopaedics, Dr Musgrove draws on all his medical experience to consider each consultation individually, both as a physician and surgeon.