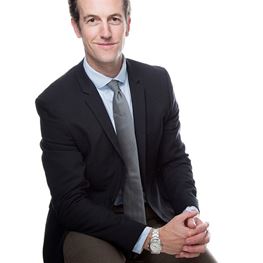 Areas of Interest
Vitreoretinal surgery
Genetic eye disease
St Vincent's Private Hospital Kew, VIC
Melbourne Retina Associates
Level 4, Suite 401
100 Victoria Parade
East Melbourne VIC 3002
T: (03) 9650 5771
F: (03) 9650 5775
Biography
Dr Tom Edwards is a Melbourne-based vitreoretinal surgeon. He has a caring and understanding approach to people who require delicate vitreoretinal surgery.
Dr Edwards treats diseases of the vitreous and retina, including management of retinal detachment, the epiretinal membrane, macular hole, vitreous haemorrhage, age-related macular degeneration, diabetic retinopathy and inherited retinal degeneration.
Tom completed his PhD in the UK at the University of Cambridge before undertaking his postgraduate training as an ophthalmologist at the Royal Victorian Eye and Ear Hospital.
Tom also leads a research team investigating retinal gene therapy at the University of Melbourne affiliated Centre for Eye Research Australia.
Affiliations & Memberships