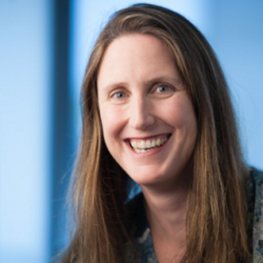 Specialities
Gynaecology
Maternity (Obstetrics)
St Vincent's Private Hospital Fitzroy, VIC
Level 5, Suite 555
Victoria Parade
Fitzroy VIC 3065
T: (03) 9415 6077
F: (03) 9415 6277
Biography
Dr Vanessa King is a Melbourne-based obstetrician and gynaecologist who recognises the importance of women being able to make their own decisions on birth. She also manages women's gynaecological conditions from adolescence throughout their life.
Dr King provides specialist management of low and high-risk pregnancies, including multiple pregnancies. She also provides a wide range of gynaecological services, including laparoscopy and colposcopy.
Vanessa is a graduate of Monash University and trained in obstetrics and gynaecology at the Mercy Hospital for Women. She spent time during her training at rural hospitals in Wangaratta and Geelong and gained international experience at Cork University Maternity Hospital in Ireland.
Vanessa is happy for the birthing process to be as natural as each mother desires, and is well-prepared, should unexpected complications arise. She has a keen interest in infertility and completed a Masters of Reproductive Medicine in 2013.