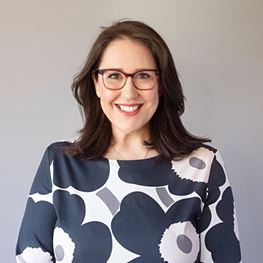 Specialities
Gynaecology
Maternity (Obstetrics)
Areas of Interest
High-risk pregnancy
Pre-pregnancy
Fertility
St Vincent's Private Hospital Fitzroy, VIC
St Vincent's Private Hospital,
Suite 4, Ground level,
59 Victoria St
Fitzroy VIC 3065
Biography
Dr Vicki Nott is a Melbourne-based obstetrician and gynaecologist with a focus on providing personalised care for women throughout pregnancy and birth. She has a warm, calm and nurturing manner that makes people feel very comfortable asking any questions they may have.
Dr Nott's main focus is obstetrics. She has extensive Australian and international training and is highly qualified to look after both low- and high-risk pregnancies. She provides advice to women planning to have a baby and well as those having trouble conceiving.
Vicki is committed to getting to know her patients, listening to your birthing preferences and co-operating with you to decide what approach will best support you and your family through the pregnancy journey. She has delivered over 10,000 babies and provides women with the highest levels of medical care, including breech, twin and instrumental delivery, as well as elective and emergency caesareans.
Vicki graduated from the University of Melbourne and developed her interest in obstetrics and gynaecology while at the Royal Women's Hospital. She undertook further studies at the Monash Medical Centre and then in the UK, initially at St John's Hospital, Chelmsford and then at Guy's and St Thomas' Hospital, London.