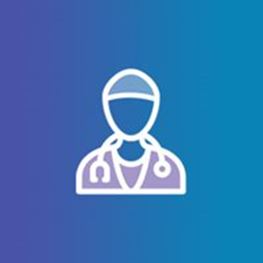 Specialities
Gynaecology
Maternity (Obstetrics)
Areas of Interest
High-risk pregnancies
Maternal-fetal medicine
Ultrasound
St Vincent's Private Hospital Fitzroy, VIC
Biography
Dr Vicki Woodward is an experienced and caring female obstetrician, specialising in providing pregnancy care tailored to you.
Dr Woodward has delivered over 600 babies over the course of her career. Alongside a wonderful team of support staff, Viki offers a superior level of service because of her dedication to truly getting to know you, building close relationships to ensure that you feel comfortable and relaxed at all times.
Vicki completed her medical training at Monash University in 1996. She went on to undertake specialist training at the Royal Women's Hospital and the Mercy Hospital for Women. Vicki's final year was at the Royal Women's Hospital where she gained experience in the management of high-risk pregnancies, maternal fetal medicine and ultrasound.
Vicki worked in private and public practice in Warrnambool which included visiting and working in hospitals in the surrounding towns. During this time, she also took on the role of deputy director at the Deakin University School of Medicine, teaching and examining medical students. She is currently completing further studies in ultrasound.