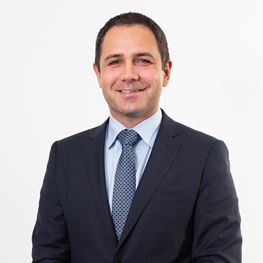 Specialities
Plastic & Reconstructive Surgery
Areas of Interest
Head and neck reconstruction
Breast reconstruction
Microsurgical reconstruction
Skin cancer surgery
St Vincent's Private Hospital Sydney, NSW
Suite 1702, Westfield Tower 2
101 Grafton Street
Bondi Junction NSW 2010
T: (02) 9101 4707
F: (02) 9182 0092
Biography
Dr Vlad Illie is an Australian-trained specialist in plastic and reconstructive surgery. He enjoys managing a wide range of problems, with main interests in microsurgical reconstructions.
Dr Vlad Illie has completed international subspecialty training in Stuttgart, Germany, working alongside world-renowned specialists in microsurgery, breast and nasal reconstruction, and rhinoplasty. This was followed by a fellowship in Oxford, UK, where he gained experience reconstructing complex sarcoma cases, lower limb reconstruction, and vascularized composite allotransplantation.
Being involved first hand in running an experimental microsurgery laboratory early in his training, and then becoming an instructor for practical courses in microsurgery, gave him the necessary skillset for complex reconstructive cases. Vlad is involved in multiple facets of plastic surgery teaching and research, and was a recipient of the John Loewenthal Scholarship for his Master of Surgery at the University of Sydney.
Affiliations & Memberships