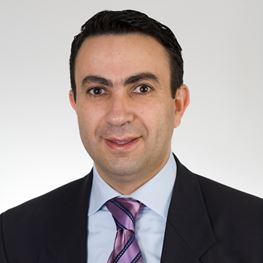 Dr Wally Ahmar
MBBS, BSc(Hons), FRACP
Languages: Arabic, English
Areas of Interest
Interventional cardiology
Coronary artery disease
General cardiology
St Vincent's Private Hospital Fitzroy, VIC
Biography
Dr Wally Ahmar is a Melbourne-based cardiologist with a clinical interest in interventional cardiology. He is a skilled communicator ensuring people have a thorough understanding of his recommendations to help attain optimal results.
Dr Wally Ahmar has a particular clinical interest in acute and chronic percutaneous coronary intervention procedures and intravascular ultrasound.
Wally undertook his advanced cardiology training at the Royal Melbourne Hospital before completing further training in interventional cardiology at Monash Heart Health.