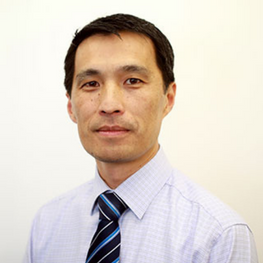 Areas of Interest
Radiation
Genitourinary
Head & neck
Lung
St Vincent's Private Hospital Sydney, NSW
GenesisCare
Level A, 438 Victoria Street
St Vincent's Clinic
Darlinghurst, NSW 2010
Biography
Dr Wenchang Wong is a radiation oncologist who specialises in cancer treatment using radiation therapy. Dr Wong's special clinical interests also include urological, lung and head and neck cancer.
After graduating from the University of New South Wales, Dr Wong began his residency and radiation oncology training at The Prince of Wales Hospital. He then became a Fellow of the Royal Australian and New Zealand College of Radiologists in 2006 followed by his appointment as a senior radiation oncologist at The Prince of Wales Hospital, The Mater Hospital and St Vincent's Clinic. After his training, Dr Wong also spent time abroad as a post-doctoral research fellow at the MD Anderson Cancer Centre in Houston, USA, in the field of radiation translational research.
Dr Wong has a special research interest in emerging radiation techniques for the treatment of cancer to improve patient outcomes. He is an active researcher in the specialised technique of stereotactic body radiotherapy for malignancies in various anatomical sites.
Dr Wong has clinical interests in many tumour types and is the chair and co-chair of several multidisciplinary cancer clinics including lung, skin and head and neck malignancies. He also has a special interest in quality of care with chair positions in peer review and quality assurance meetings.
Affiliations & Memberships