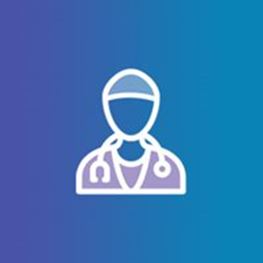 Areas of Interest
Movement disorders
Parkinson's disease
Deep brain stimulation
St Vincent's Private Hospital Fitzroy, VIC
Surgical Consulting and Movement Precinct
Level 1, Area A
183 Wattletree Rd
Malvern VIC 3144
T: (03) 9079 1880
F: (03) 9508 6110
Biography
A/Prof Wesley Thevathasan is a neurologist consulting at St Vincent's Private Hospital. He is accomplished in the treatment of movement disorders such as Parkinson's disease, essential tremor, dystonia and epilepsy. He employs the most advanced technical treatments to achieve the best possible outcomes.
A/Prof Thevathasan specialises in movement disorders and deep brain stimulation. He trained as a neurologist in Melbourne, and acquired further international training in movement disorders and deep brain stimulation (DBS) at the John Radcliffe Hospital, Oxford and the National Hospital, Queen Square, London.
He was appointed consultant neurologist to the DBS service at Oxford where he managed DBS on a wide range of patients. He was closely involved in the creation of a new form of DBS for Parkinson's disease.
Wes currently holds a National Health and Medical Research Council fellowship and project grant to advance the effectiveness of DBS. He is also involved in creating guidelines for DBS with a number of international committees.