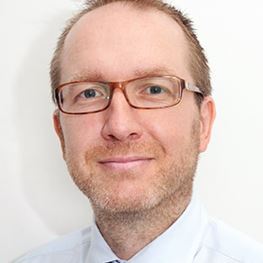 Areas of Interest
General Cardiology
Cardiac Imaging including Echocardiography and Stress Echocardiography
Obstetric Cardiology
St Vincent's Private Hospital Northside, QLD
Queensland Cardiovascular Group
Level 3
Mary Aikenhead Building
St Vincent's Private Hospital Northside
627 Rode Road
Chermside QLD 4032
T: (07) 3016 1111
F: (07) 3350 1685
Queensland Cardiovascular Group
Level 2, Suite 205
North Lakes Specialist Medical Centre
6 North Lakes Drive
North Lakes QLD 4509
T: (07) 3016 1111
F: (07) 3491 9906
Queensland Cardiology Group
Elysian Medical Centre
45–53 Benabrow Avenue
Bribie Island QLD 4507
T: (07) 3016 1111
F: (07) 3350 1685
Biography
A/Prof William Parsonage is an experienced cardiologist with an interest in stress and transoesophageal echocardiography, and heart disease in pregnancy.
William graduated with a medical degree from the University of Nottingham. He stayed at the university to undertake a clinical research fellowship, and was awarded a Doctor of Medicine for his research into chronic heart failure.
In 2000, he emigrated to Brisbane and concluded his specialist cardiology training at the Prince Charles Hospital, before pursuing a further clinical fellowship at the Queensland Heart Failure and Transplant Unit.
William continues to be actively involved in research focused on improving diagnosis and intervention for patients presenting with chest pain. He has had research published in peer-reviewed journals, routinely presents at national and international expert meetings, and holds appointments as Adjunct Professor at Queensland University of Technology and Senior Lecturer at the University of Queensland.