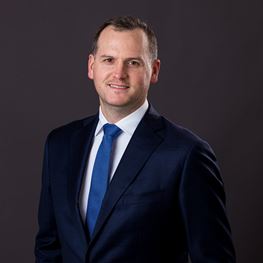 Specialities
Bariatrics
Endocrine Surgery
General Surgery
Areas of Interest
Endocrine surgeries
Upper GI reflux and hiatus hernia
Bariatric surgery
St Vincent's Private Hospital Toowoomba, QLD
Suite 1, Level 2, Entrance 2
St Vincent's Private Hospital Toowoomba
22-36 Scott Street
Toowoomba QLD 4350
Biography
Dr Xavier Moar is a Toowoomba-based General Surgeon practicing at St Vincent's Private Hospital Toowoomba.
Dr Moar's specialist clinical interests include Endocrine: Thyroid, parathyroid, parotid and adrenal surgery
and Upper GI: Reflux and hiatus hernia, bariatric surgery.
Dr Moar also offers a wide range of general surgical services, including colonoscopy and gastroscopy
Bowel surgery, gallbladder and hernia surgery, skin cancer removal and sentinel node biopsy.

After completing his Bachelor of Medicine and Bachelor of Surgery at The University of Sydney in 2009, Dr Moar worked as a junior doctor on the Gold Coast. He then completed specialist training in General Surgery and a further year of fellowship training in Endocrine and Upper GI surgery in Melbourne.

Dr Moar provides private practice services including consulting and operating at St Vincent's Private Hospital while maintaing a public appointment at Qld Health in Toowoomba, Warwick and Kingaroy.

Dr Xavier Moar is from a farming family in Victoria and maintains a strong commitment to rural and regional health. He now calls the vibrant Darling Downs home.
Affiliations & Memberships