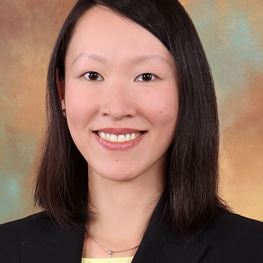 Dr Zeng Yap
MBBS, MS, FRACS
Languages: Cantonese, English, Malay, Mandarin
St Vincent's Private Hospital Werribee, VIC
St Vincent's Private Hospital Werribee
240 Hoppers Lane
Werribee VIC 3030
T: (03) 9466 8718
F: (03) 9466 7277
Melbourne North Specialist Centre,
Suite 1, 20 Scholar Drive,
Bundoora VIC 3083
T: (03) 9466 8718
F: (03) 9466 7277
Biography
Zeng is a general, thyroid and endocrine surgeon who graduated from the University of Melbourne with Bachelor of Medicine and Bachelor of Surgery (MBBS) in 2003.
She undertook her basic surgical training at St Vincent's Hospital Melbourne and her advance training in General Surgery at Austin Health. During her clinical training, she took time off to develop her research skills and was awarded Master of Surgery (MS) by the University of Melbourne for her research in xenogeneic pancreatic islet cell transplant.
After completing her General Surgical training and being admitted as a fellow of the Royal Australasian College of Surgeons (FRACS), Zeng undertook one year of local fellowship training in General Surgery at the Northern Hospital and one year of international fellowship in Thyroid and Endocrine Surgery at the largest robotic thyroidectomy centre in the world, Yonsei University Severance Hospital, Seoul.
Zeng acquired the skills to perform robotic thyroidectomy, which avoids a scar in the neck, as well as conventional open thyroidectomy, parathyroidectomy, parotidectomy and laparoscopic adrenalectomy during her fellowship. In addition to endocrine surgery, Zeng also performs a range of general surgical procedures, using both the laparoscopic and traditional open techniques, as well as endoscopic procedures.
Affiliations & Memberships