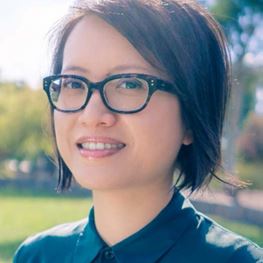 Specialities
Ear Nose & Throat (Otolaryngology)
Areas of Interest
Rhinoplasty
Skin cancer of the head & neck
Paediatric ENT
Facial cosmetic surgery
St Vincent's Private Hospital East Melbourne, VIC
Suite 45, Level 4
141 Grey Street
East Melbourne VIC 3002
T: (03) 9081 9006
F: (03) 9965 0982
Ormond Boulevard Specialist Centre
Suite 101, Level 1
7 Ormond Boulevard
Bundoora VIC 3083
T: (03) 9081 9006
F: (03) 9965 0982
Biography
Dr Zenia Chow is a Melbourne-based ear, nose and throat (ENT) and facial cosmetic surgeon dedicated to providing the most up-to-date ear, nose and throat surgery and facial surgery.
Dr Chow is skilled in rhinoplasty, sinus and airway surgery, in addition to facial cosmetic surgery.
Zenia graduated from the University of Melbourne and then underwent ENT training in Western Australia. To further her training, she went to the USA and completed a Head and Neck and Facial Plastic Surgery Fellowship at the University of Virginia, USA, also spending time at the University of Washington in Seattle.
Dr Chow has also successfully passed the American Academy of Facial Plastic and Reconstructive Surgery Board Exam, and was awarded the second highest score out of all international candidates. She is a member of the Australasian Academy of Facial Plastic Surgery.
Affiliations & Memberships