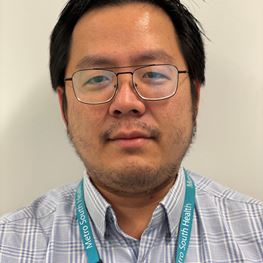 Areas of Interest
Allergen immunotherapy
Drug/food allergy
Immunodeficiency
Autoimmune disorder
St Vincent's Private Hospital Northside, QLD
Compass Immunology Clinic
1 Daisy Street
Grange QLD 4051
T: 07 3394 9500
F: 07 3568 8326
Biography
Dr Zi Tan is an Immunologist consulting at St Vincent's Private Hospital Northside.
Dr Tan currently works as a Senior Medical Officer in Clinical Immunology and Allergy at the RBWH and privately at Compass Immunology Clinic.
Dr Tan graduated in Medicine from the University of Tasmania in 2007. He underwent his residency years and basic physician training at the Princess Alexandra Hospital before commencing advanced training in Clinical Immunology/Allergy and Immunopathology, which was completed at various sites including the Royal Brisbane and Women's Hospital, Royal Melbourne Hospital, Greenslopes Private Hospital and Princess Alexandra Hospital.
Dr Tan is interested in all aspects of clinical immunology and allergy in particular allergen immunotherapy, drug and food allergy and autoimmune disorders.