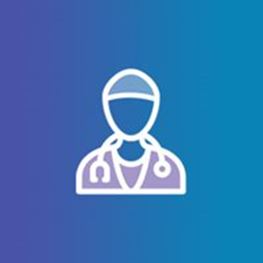 Dr Mary-Anne Venetoulis
MBBS, FRANZCP
Languages: English, Greek
Areas of Interest
Child and adolescent psychiatry
Eating disorders
Mood disorders
Anxiety disorders
Psychosis
St Vincent's Private Hospital Sydney, NSW
USpace
Level 6 O'Brien Centre
Corner Victoria and Burton Street
Darlinghurst NSW 2010
T: (02) 8382 9760
F: (02) 8382 9761
Biography
Dr Mary-Anne Venetoulis is a child and adolescent psychiatrist and was previously Director of Mental Health at The Sydney Children's Hospital in Randwick.
Dr Venetoulis has expertise in the management of a broad range of mental health issues including mood disorders, anxiety disorders, psychotic disorders, personality disorders and has developed a particular interest and expertise in the management of eating disorders in children and adolescents.
She obtained her Bachelor of Medicine and Surgery through the University of New South Wales. She then completed her Fellowship training in Psychiatry through The Royal Australian and New Zealand College of Psychiatrists. She then dedicated a further 2 years of sub-specialty training specifically in child and adolescent mental health disorders, allowing her to achieve a prestigious Certificate of Advanced Training in Child & Adolescent Psychiatry.
Dr Venetoulis then spent a further year training overseas, specifically developing her skills in family therapy from one of the world's experts.