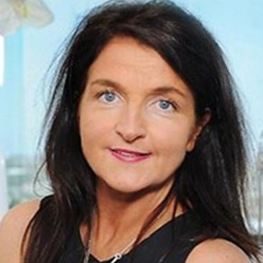 St Vincent's Private Hospital East Melbourne, VIC
The Breast Centre
Suite 92, Level 9, 166 Gipps Street
East Melbourne VIC 3002
T: (03) 9928 6261
F: (03) 9928 6260
Biography
Miss Jane O'Brien is a Melbourne-based breast and oncoplastic surgeon with expertise in maximising the cosmetic results for people following conservation surgery for breast cancer, as well as providing multidisciplinary breast cancer care.
Miss O'Brien uses advanced surgical techniques in prevention and treatment of breast cancer; techniques such as nipple-sparing mastectomy and reconstruction. She has a particular interest in the treatment of breast cancer in younger women and genetic breast cancers.
Jane graduated from the University of Melbourne in 1985 and then undertook advanced surgical training at St Vincent's Hospital, Melbourne. She then completed a two-year breast surgical fellowship in Melbourne and Edinburgh, Scotland. Staying overseas to gain additional training and expertise in breast construction techniques, Jane then spent the next eight years in the UK working as consultant breast surgeon at internationally renowned breast units.
In 2005, Jane established the Epworth Breast Service. She held a public hospital appointment as a specialist breast surgeon at the Peter MacCallum Cancer Centre from 2004 to 2013 and at BreastScreen Victoria 2005 to 2017. In October 2017 she relocated her practice together with the multidisciplinary breast team to St Vincent's Private Hospital, East Melbourne.