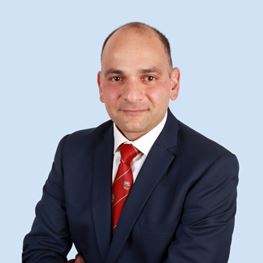 St Vincent's Private Hospital East Melbourne, VIC
Suite 48, Level 4
St Francis Building
St Vincent's Private Hospital
166 Gipps Street
East Melbourne VIC 3002
T: (03) 9416 1466
F: (03) 9419 3847
Biography
Mr Afshin (Ash) Moaveni is a Melbourne-based orthopaedic surgeon specialising in upper limb conditions. He has a particular interest in arthroscopic surgery of the shoulder, elbow and wrist, upper limb joint replacement, sporting injuries and complex issues arising from fractures.
After graduating from the University of Auckland and subsequently being awarded his FRACS in orthopaedic surgery, Ash developed his interest in upper limb surgery during the first years of orthopaedic training in Melbourne. He completed a further 3 post-graduate fellowships in upper limb surgery at both national in international orthopaedic centres.
Ash has travelled extensively and has expanded his expertise and skill by operating and teaching at some high-volume hospital centres in the UK and Canada with internationally recognised shoulder, elbow and wrist surgeons.
Ash is also involved with a number of research projects that have been presented both locally and globally.