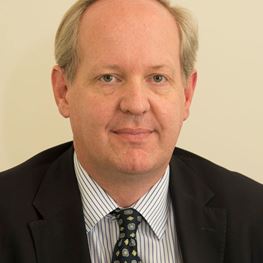 Areas of Interest
Breast cancer
Oncoplastic breast conservation surgery
Mastectomy
Skin and nipple sparing mastectomy
Benign breast lumpectomy
St Vincent's Private Hospital East Melbourne, VIC
St Vincent's Private Hospital Werribee, VIC
Biography
Mr Anthony Hyett is a general and breast surgeon with a special interest and a wealth of experience in the diagnosis and treatment of breast cancer, mastectomy, and benign breast lumpectomy.
Anthony graduated from the University of Melbourne in 1987 and completed his residency at St Vincent's Hospital Melbourne. He concluded his specialist general surgical training in 1997 to become a Fellow of the Royal Australasian College of Surgeons, before undertaking 3 years of post-fellowship subspecialty training in breast surgery at St Thomas's, St George's and Royal Marsden Trust Hospitals in London.
He has further formal training in sentinel node surgery, breast ultrasound training, operative breast oncoplastics, and the new operative technique of skin- and nipple-sparing mastectomy.
Anthony is actively involved with general surgical registrar training and was one of the five surgeons responsible for creating the Young Melbourne Breast Surgeons Study and Literature Review Group in 2002.