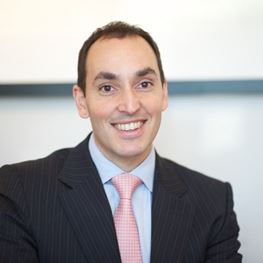 Areas of Interest
Shoulder & elbow joint replacement
Elbow arthroscopy
Arthroscopic rotator cuff repair
St Vincent's Private Hospital Werribee, VIC
Biography
Mr Ash Chehata is an upper limb orthopaedic surgeon specialising in complex shoulder, elbow and hand pathologies.
He believes in a holistic approach to treatment, closely consulting with his patients to best assess the appropriate surgical and non-surgical treatment options available.
After completing his specialist orthopaedic surgical training in Victoria, Ash pursued further subspecialty training in upper limb orthopaedics. He undertook additional fellowships in Europe, training under some of the world's foremost upper limb experts in a number of institutions including the
Institut Kaplan in Barcelona
, an eminent centre of excellence for upper limb conditions.
Ash also offers WorkCover and TAC consultations and provides independent medico-legal assessments for people with injuries.