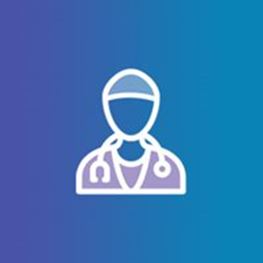 Areas of Interest
Navigated knee/hip replacement Upper/lower limb fracture Knee surgery Ankle surgery Shoulder surgery
St Vincent's Private Hospital Fitzroy, VIC
St Vincent's Private Hospital Werribee, VIC
ao8 Orthopaedic
49 Erin Street
Richmond VIC 3121
T: (03) 9077 4166
F: (03) 9417 5019
Orthowest
Ground Floor
147-149 Furlong Rd
St Albans VIC 3021
T: (03) 9077 4166
F: (03) 9417 5019
Biography
Mr Audi Widjaja is an orthopaedic surgeon consulting at St Vincent's Private Hospitals. He focuses on both the upper and lower limbs and providing an excellent standard of care to help people alleviate their pain and achieve the best possible outcomes.
Mr Widjaja performs a wide range of orthopaedic surgical procedures including navigated total hip and knee replacement, fracture fixation of upper and lower limb trauma, knee surgery including knee arthroscopy, ACL reconstruction, foot and ankle surgery including ankle arthroscopy, forefoot surgery (bunion), shoulder surgery including shoulder arthroscopy, rotator cuff repair (mini-open), and total shoulder replacement.
Audi graduated from the University of Melbourne and completed his specialist orthopaedic training in 2011. He is committed to the education of medical students, hospital interns, residents and registrars as a senior lecturer at University of Melbourne (St. Vincent's Medical School). Audi is a co-editor of the Orthofracs website. He has published and presented research papers and is currently involved in research projects.
Affiliations & Memberships