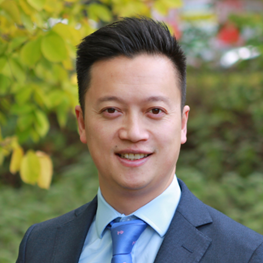 Areas of Interest
Arthroscopic rotator cuff repair
Arthroscopic surgery
Latarjet procedure
Reverse shoulder replacement
Mako robotic partial knee replacement
St Vincent's Private Hospital East Melbourne, VIC
St Vincent's Private Hospital Kew, VIC
St Vincent's Private Hospital Werribee, VIC
Melbourne Shoulder & Knee
St Vincent's Private Hospital, Werribee
240 Hoppers Lane
Werribee VIC 3030
T: (03) 9928 6388
F: (03) 9928 6390
Melbourne Shoulder & Knee
Suite 62
166 Gipps Street
East Melbourne VIC 3002
T: (03) 9928 6388
F: (03) 9928-6390
Sports Med Biologic
Suite 1G
116-118 Thames Street
Box Hill VIC 3128
T: (03) 9928 6388
F: (03) 9928-6390
Biography
Mr Austin Vo is an orthopaedic surgeon with expertise in a wide range of shoulder and knee conditions from sports injuries such as shoulder instability and knee ligament reconstruction, knee arthroscopy and meniscus surgery, to joint replacement surgery including modern techniques such as reverse shoulder arthroplasty and Mako Robotic knee replacement.
Austin graduated from the University of Melbourne and commenced advanced orthopaedic training in 2007. He became a fully-qualified consultant orthopaedic surgeon in 2011. He then undertook subspecialty fellowship training with some of the world's leading orthopaedic surgeons and has completed Fellowships in Oxford, France and Canada.
Austin has a strong interest in research and training future orthopaedic surgeons. He's had articles published in international peer-reviewed journals and he has also instructed at international shoulder courses.