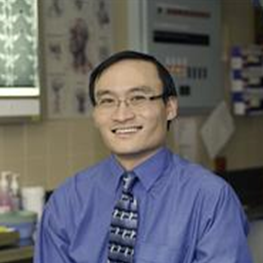 Mr Benjamin Wei
MBBS, PhD, Fellowship diploma – skull base surgery
Languages: English
Specialities
Ear Nose & Throat (Otolaryngology)
Areas of Interest
Cochlear implantation
Endoscopic sinus & ear surgery
Lateral skull base surgery
St Vincent's Private Hospital East Melbourne, VIC
Suite 26
141 Grey Street
East Melbourne VIC 3002
T: (03) 9116 5800
F: (03) 9116 5801
Biography
Mr Benjamin Wei is an ear, nose, and throat (ENT) surgeon consulting at St Vincent's Private Hospital, East Melbourne. He is passionate about providing the best individual and surgical care to children and adults with ear, nose, and throat conditions.
Mr Wei has special interests and expertise in paediatric and adult ear conditions (otology), and hearing restoration surgeries including cochlear implantation. He also provides care to patients with general paediatric and adult ear, nose, sinus, and throat conditions. He uses his advanced surgical skills and evidence-based approach to personalise individual treatment recommendations and will answer any questions you may have.
Ben completed his undergraduate medical degree at the University of Melbourne and was awarded a fellowship in otolaryngology: head and neck surgery by the Royal Australasian College of Surgeons. He then travelled to the US to further his skills in lateral skull base surgery, otological surgery and cochlear implantation. He has a PhD from the Bionics Institute where he was mentored by Professor Graeme Clark, the world-renowned-pioneer of the multi-channel cochlear implant.
Ben's research has earned him awards and his publications are recognised both nationally and internationally. He has been a guest lecturer at Harvard, Johns Hopkins, New York, Stanford and Iowa Universities in the US.