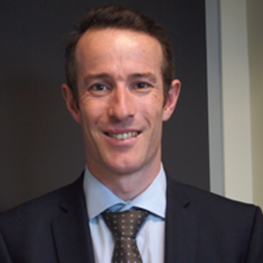 Areas of Interest
Liver, biliary and pancreatic surgery
ERCP
Hernia
Upper gastrointestinal endoscopy
St Vincent's Private Hospital Fitzroy, VIC
Mr Brett Knowles also takes Public Hospital appointments at St Vincent's Public Hospital Melbourne.
Melbourne Surgical Group
Suite 1, Level 2,
Healy Wing
St Vincent's Private Hospital
Fitzroy VIC 3066
T: (03) 9416 2246
F: (03) 9416 2278
Melbourne Surgical Group
Level 1
Wyndham Specialist Consulting Suites
242 Hoppers Lane
Werribee VIC 3030
T: (03) 9416 2246
F: (03) 9416 2278
Melbourne Surgical Group
130–132 Grey Street
East Melbourne VIC 3002
T: (03) 9416 2246
F: (03) 9416 2278
Biography
Mr Brett Knowles is a general surgeon with expertise in the management of benign and malignant liver, pancreatic and biliary disorders. He also has a clinical interest in cancer surgery, advanced laparoscopic procedures, hernia surgery and endoscopic retrograde cholangiopancreatography (ERCP) as well as therapeutic and diagnostic upper gastrointestinal (GI) endoscopy and stenting.
Brett completed his general surgical training at Royal Melbourne Hospital in 2007, before carrying out subspecialty training in upper GI and hepatobiliary surgery at Box Hill Hospital. He then pursued two additional fellowships internationally: a clinical fellowship in hepatobiliary and transplantation surgery at the Royal Infirmary of Edinburgh, and a clinical and research fellowship in the Hepatobiliary Unit at Basingstoke Hospital.
Brett is actively involved in clinical research and has numerous published peer-reviewed journal articles, text book chapters, and conference abstracts.