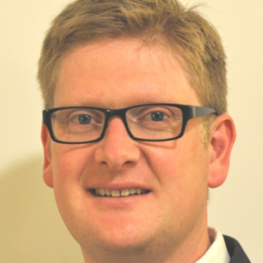 Areas of Interest
Hip and knee arthroscopic surgery
Anterior muscle sparing hip replacement
Total knee replacement
Hip and knee sports surgery
St Vincent's Private Hospital East Melbourne, VIC
Epworth Hospital
Suite 1, Ground Floor
89 Bridge Road
Richmond VIC 3121
T: (03) 8417 1023
F: (03) 8417 1024
Biography
Mr Camdon Fary is a Orthopaedic Surgeon at St Vincent's Private Hospital, East Melbourne.
Cam completed his general Orthopaedic Training in 2009 and is a Fellow of both the Royal Australasian College of Surgeons and the Australian Orthopaedic Association (AOA). After general orthopaedic training he spent two fellowship years sub-specialising in the hip and knee joints. First in Lyon, France under Professor Philippe Neyret and Mr Tarik Ait Si Selmi for one year. Then at the Nuffield Orthopaedic Centre, Oxford, UK under Professor Andrew Price and Mr Peter McLardy Smith.
Following Cam's return to Australia in 2011, he finished his fellowship training with Mr John O'Donnell in hip arthroscopy and anterior muscle sparing hip replacement.
Cam has a keen interest in clinical research and regularly presents and publishes locally and internationally. Cam holds memberships with various professional organisations. He is also a reviewer for a number of well established medical journals.
Affiliations & Memberships