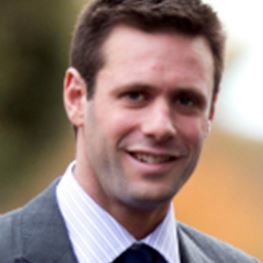 Areas of Interest
Hallux valgus (bunions)
Hallux rigidus (big toe arthritis)
Ankle arthritis
Foot & ankle sports injuries
St Vincent's Private Hospital East Melbourne, VIC
Biography
Mr Daniel Goldbloom is a Melbourne-based orthopaedic surgeon specialising in foot and ankle surgery. He uses the latest, best practice technologies to deliver people the best possible results.
Mr Goldbloom has special interests in foot and ankle surgery related to arthritis, tendons, bunions, flat feet and high arches.
Daniel completed his medical degree through Monash University before undertaking orthopaedic training with the Royal Australasian College of surgeons in 2011. He completed his foot and ankle fellowships with the Prince of Wales Hospital in Sydney and The Robert Jones Agnes Hunt Orthopaedic Hospital in the UK. During his time, he also gained experience in the Limb Reconstruction Unit at Royal Liverpool Hospital. Daniel has written book chapters on 'forefoot pathology' and 'nerve lesions around the foot and ankle'.